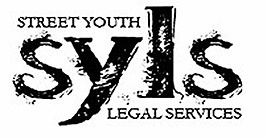 Assisting homeless and street-involved youth with legal problems.
Legal advice & representation
Education materials & workshops
Community development & law reform
Reports & materials
Childhood Arrivals Support and Advocacy 
Provides legal services for young people living in Ontario without status
Provides informational workshops
Engaged finding bigger answers to the barriers young people without status face in Canada
We recognize that navigating different special education processes can be challenging, and it can often feel like you are alone on the journey.
We are asking students, their families, educators and organizations to share their experience and expertise to ensure we develop accessible, student- and family- friendly resources.
Thank you to those who have completed surveys and participated in consultations. A Guide to Special Education is being prepared and will be available shortly for use and feedback.
@jfcy.ease
Memberships:
Canadian Coalition for the Rights of Children
Ontario Bar Association
Canadian Association for the Practical Study of Law in Education
Partnerships:
Voting Age Challenge
Indigenous Youth: Designing a Better Justice System
Restorative Justice Project with Peacebuilders