Mary Birdsell (she/her), B.A., LL.B. – Executive Director
Mary Birdsell, B.A., LL.B., is the Executive Director of Justice for Children and Youth (JFCY). Mary has been a lawyer at JFCY since she was called to the Bar of Ontario in 1996. She is one of Canada's leading experts on children's rights in a broad array of legal subjects; in particular, with expertise on the application of the UN Convention on the Rights of Children in domestic law. For over 25 years she has been a tireless advocate for individual young people facing significant adversity. Click here for Mary's full bio.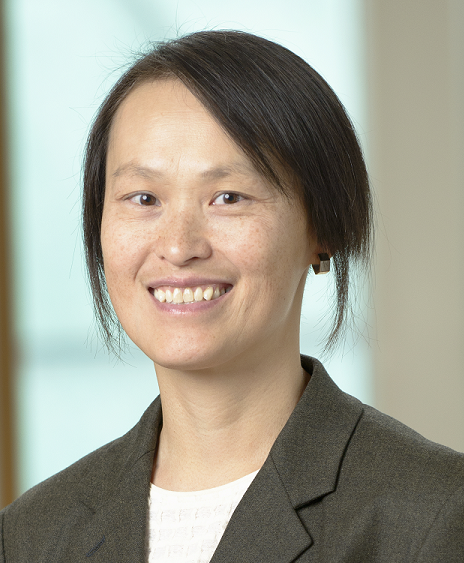 Emily Chan (she/her), Hons. B.A., LL.B. – Staff Lawyer, Litigation and Community Development
Emily has been with JFCY since 2003. In litigation, Emily has represented clients and JFCY at various tribunals and all levels of court. She also dedicates time towards various community development initiatives, facilitates legal education presentations and serves as a board member for the Canadian Coalition for the Rights of Children and the Canadian Association for the Practical Study of Law and Education. Click here for Emily's full bio.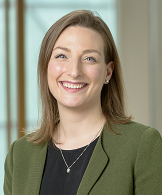 Allison P. Williams (she/her), B.A. (Hons.), M.A., J.D. – Litigation Lawyer
Allison joined JFCY in October 2019 to provide summary legal assistance and referrals to JFCY callers; and is now in the role of Litigation Lawyer. Allison originally hails from Northwestern Ontario and attended Osgoode Hall Law School after completing a BA from Queen's University and a MA from the University of Toronto. While at Osgoode, Allison received an Ian Scott Public Interest Fellowship and spent a summer working for the Ground Council Treaty # 3 Women's Council. Following law school, Allison articled at the Office of the Children's Lawyer before being called to the bar in Ontario in 2016. Prior to joining JFCY, Allison spent several years working at a small firm practicing primarily immigration and refugee law, administrative law, and family law.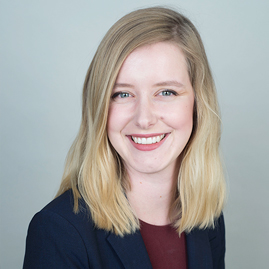 Katherine Long (she/her), Litigation Lawyer 
In her work as an advocate, Katherine is passionate about ensuring that the rights of children and youth are accessible, realizable, and reachable, regardless of their circumstances. Prior to joining JFCY, Katherine worked as a family and child protection lawyer in a boutique litigation firm. During her time in private practice, Katherine advocated for the voices of young people as a member of the Office of the Children's Lawyer's personal rights panel. Katherine is a graduate of the University of Toronto, Faculty of Law, where she was the recipient of the Donner Civic Leadership Fund Fellowship. She currently serves on the executive committee for the Toronto Branch of the Women's Legal Education and Action Fund (LEAF), and is a contributing editor to the publication On Children and the Law.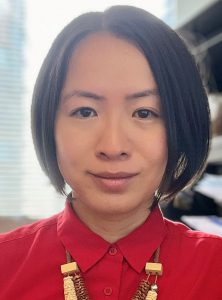 Jin Chien (she/her), Litigation Lawyer 
Jin joined JFCY in April 2022 and has advocated on a range of social justice issues in Canada and internationally since her call to the Bar of Ontario in 2011. Prior to joining JFCY, Jin was a staff lawyer at a legal clinic serving Ontario's Chinese and Southeast Asian communities where she practiced immigration and poverty law and engaged in systemic advocacy through test cases and law reform efforts. She has experience in criminal law through her work as Staff Duty Counsel at Legal Aid Ontario and in private practice; and litigation experience while working at a legal non-profit in Vancouver, where she focused on police accountability issues. Jin also spent several years in Myanmar and Cambodia, where she supported communities impacted by large-scale development in exercising their land and natural resource rights, developed legal trainings for public interest lawyers and human rights defenders, and practiced international criminal law.
Stephanie Giannandrea (she/her) – Street Youth Legal Services Lawyer 
Stephanie is filling in as the Street Youth Legal Services (SYLS) lawyer at Justice for Children and Youth in 2023. In this role, Stephanie provides advice and representation to young people experiencing unstable housing. She attends regular drop-ins at shelters and community spaces in Toronto to provide easy access to legal services for young people, and provides public legal education on a range of issues relevant to SYLS clients. Prior to joining Justice for Children and Youth, Stephanie practiced family and child protection law in Toronto for over a decade and her practice included representation of young people as a member of the panel for the Office of the Children's Lawyer. She received her law degree from the University of Toronto in 2007.
Candice Suter (she/her), Litigation Lawyer 
Candice was called to bar in Ontario in 2007 after clerking at the Superior Court of Justice in Toronto.  For nearly a decade she practiced as a criminal defence lawyer.  She then joined the Crown's office, working at a trial office followed by the appeals branch.  Throughout her career, Candice has worked to present the stories and truths of those involved in the justice system in a manner that is humanizing, persuasive and recognizes the complex forces that bring people into that system.  She enjoys working with the young people who are her clients at JFCY.  By standing up for their rights and their ability to participate in the legal system, she hopes they feel empowered and heard.
Sarah Pole (she/her), B.A., LL.B. – Director of the Childhood Arrivals Support & Advocacy Program (CASA)
Called to the New Zealand bar in 1997, Sarah practiced family, employment and immigration law before moving to Canada in 2002. She has extensive experience in youth justice education and has focused in particular on youth facing personal and systemic barriers to education success, and on increasing legal sector diversity. The founder and Director of CASA – Childhood Arrivals Support & Advocacy Program, Sarah's former roles include Executive Director of the Law in Action Within Schools (LAWS) Program which is the youth outreach partnership of the University of Toronto Faculty of Law and Osgoode Hall Law School at York University; Acting Director of Education for the Canadian Civil Liberties Association; and Director of Provincial Programs for the Ontario Justice Education Network. Sarah's commitment to ensuring education access and success for young people has been recognized with awards including a Law Foundation of Ontario Community Leadership in Justice Fellowship, and a Toronto Foundation Vital People Award.
Talayeh Shomali (she/her), – Director of the Borderless Access to Education (BATE)
Talayeh is the Director of Borderless Access to Education, a multi-organizational, collaborative project that aims to improve access to education in Ontario for young people living with precarious immigration status. She has 15+years' experience working in community organizations and non-governmental institutions focusing on rights education, legal information and access to Justice.
Talayeh holds an M.A in Women and Gender studies from the University of Toronto, with a focus on law, feminism and public policy and she is a fellow of Mc Laughlin College at York University. She is originally from Tehran, Iran, where she studied law and worked as a lawyer before immigrating to Canada.
Alisha Riley (she/her), Client Support Worker
For the last decade, Alisha has been, and continues to work in the homelessness sector in Tkaronto. Alisha's experience has been providing case management services for street-involved youth, working with woman and children who are fleeing / fled violence (family and/or intimate partner), and supporting people who use drugs. She has extensive experience working at youth, women and VAW shelters, working at supervised injection sites and doing harm reduction outreach in the community. Alisha has actively worked to reduce systemic violence perpetrated by service providers – this includes reducing barriers to access services, challenging restrictions policies, addressing racism (particularly anti-black racism) and transphobia in these spaces, and advocating for creative solutions to those using drugs.
Alisha has a passion to support others in their personal journey as they navigate difficult and perhaps unknown systems. She believes that by holding a position of power, she has a responsibility to empower those she is working with and give them the tools and information they need to make informed decisions. Alisha believes case management and client support goes beyond being task oriented or ensuring basic needs are met. It is also about finding moments of joy and having some fun!
Kaffie Abdirashid (Ka-fi-ya; she/her) – Education Advocate Lawyer, Toronto Northwest Justice Centre
Kaffie joined JFCY as the Education Advocate for the Toronto Northwest Justice Centre following her call to the bar in July 2021. As a lawyer and trained social worker, Kaffie assists young people who are at the intersection of youth criminal justice and education law to access, and successfully navigate, the school system. She advocates with young people and their families for their right to attend school, access special education supports and appeal disciplinary measures. also works with families and schools to promote student (re)engagement and success. Prior to joining JFCY, Kaffie articled at a boutique litigation firm where she assisted with complex civil litigation matters involving professional liability.
Alicia Lam (she/her) – Education Navigator, Toronto Northwest Justice Centre
Miriam Roger (she/her) – Coordinator, Your Way Forward
Miriam joined JFCY in 2022 and she coordinates the Your Way Forward project, funded by the Department of Justice. Your Way Forward brings together nine legal clinic partners across Ontario, who are providing holistic legal advice and support to people who have experienced sexual violence and intimate partner violence. Miriam attended law school at the University of Calgary where she ran the outreach division of the student-run legal clinic. After law school, she articled and practiced in criminal defence for a few years before completing the Assaulted Women & Children Counsellor & Advocacy program at George Brown College. She has worked and consulted with organizations that support women with legal needs who have been impacted by trauma, including Family Service Toronto, North York Women's Shelter & Elizabeth Fry Toronto.
Karien Gibson (she/her) – Office Manager 
Karien is originally from Kitchener-Waterloo and has worked in the non-profit sector for several years. Her volunteer work has included the Gatehouse, which address the needs of children and their families, youth and adults whose lives have been affected by childhood abuse.
Gnanushan Krishnapillai (Na-nu; he/him) – Education & Outreach Manager, Childhood Arrivals Support & Advocacy Program (CASA)
Gnanushan joined JFCY after working in community programming for children and youth. His background is in public health and youth outreach. His work revolves around creating safer spaces for children and youth. He is inspired by his hometown of Scarborough, where he grew up watching community members engage in development, activism, and mutual aid without institutional support. Through his role as Outreach Manager for the Childhood Arrivals Support & Advocacy Program (CASA), Gnanushan is working to develop a robust and multi-faceted support network for youth living in Ontario without immigration status.
Athena Caldarola (she/her) – Communications and Outreach Coordinator
Having a passion for children's rights and social justice, Athena joined JFCY as a student in 2015 and has been with the clinic ever since.
Gabrielle Gagnon (she/her) – Law Clerk
Gab joined the JFCY team as a Law Clerk in 2023. She obtained a bachelor's degree specializing in psychology from Laurentian University and following that, a paralegal diploma from Seneca College in an accelerated program. Gab came to JFCY from an immigration firm where she assisted on business immigration files. She has also worked and volunteered at a community legal clinic in her hometown, Timmins, ON.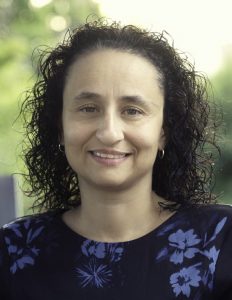 Lisa Salenga (she/her) – Human Resources and Finance Assistant 
Lisa joined the JFCY team as an administrative assistant in 2021. She has over 20 years of experience working as an admin/office assistant at organizations with over 50 lawyers.
Julia Stevenson – Legal Assistant
Dennique Lavia (she/her) – Project Assistant, Childhood Arrivals Support & Advocacy Program (CASA)
As the CASA Program's Project Assistant, Dennique's work consists of facilitating, coordinating, and administering various CASA projects and initiatives. Dennique is in her fourth year of the Law & Society program at York University and she hopes to one day become an immigration lawyer. Dennique has lived experience as a youth living with precarious status and understands the severity of need for access to resources and education for undocumented youth living in Canada. With CASA projects and initiatives, Dennique hopes to bring awareness to these barriers and help to close the gap between undocumented youth and access to post-secondary education.
Olayemi Fadesere (she/her) – Reception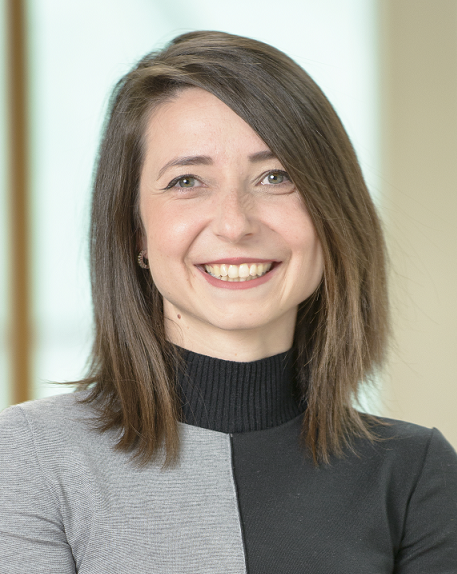 Samira Mobina Ahmed (she/her), LL.B. – Litigation Lawyer (on leave)
Samira joined JFCY during her articles and has remained with JFCY since her call to the Bar in Ontario in 2012. Samira has appeared in front of many tribunals and at all levels of court; and is a long standing member of the Children's Rights Academic Network through the Landon Pearson Center for Childhood and Children's Rights. Samira has a passion for children's rights that dates back to her childhood. She founded numerous successful youth programs in her hometown Ottawa including a program that gives youth a voice in municipal politics (the Ottawa Youth Commission) and a news medium created for youth by youth (FYBY News) and has received national and local awards for her grassroots work with children and youth including the YWCA Young Woman of Distinction and the Flare Volunteer of the Year Award. She is a former board member of the Canadian Coalition for the Rights of Children.
Claire Millgate (she/her) – B.A., LL.B – Street Youth Legal Services Lawyer (on leave)
As the Street Youth Legal Services (SYLS) lawyer at JFCY, Claire provides advice and representation to youth aged 16 to 25 years old who are homeless or unstably housed.  Each week she visits shelters in and around Toronto, providing advice and legal assistance to vulnerable young people.  She also provides workshops to youth and engages broadly with sector stakeholders to address youth homelessness and justice issues. Claire began her work with JFCY as the intake lawyer in 2017-18.  In June 2018 she returned to JFCY and has been in the SYLS role since September 2019. Claire has experience in all areas of youth law, including youth criminal justice, child protection, education, human rights, mental health and immigration. Prior to joining JFCY, Claire was an associate at a family law firm, where her work focused on the intersection of family and Indigenous law in child protection matters. Claire was called to the bar in both Ontario and her home jurisdiction of New South Wales, Australia in 2015.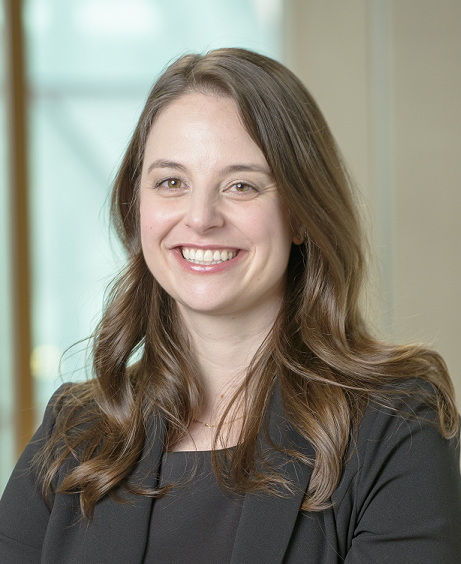 Jane Stewart (she/her), B.Sc. (Hons.), J.D. – Litigation Lawyer (on leave)
Jane is an experienced and dedicated advocate who is passionate about assisting vulnerable young people and the promotion of youth and child rights. Jane has appeared before all levels of court in Ontario as well as the Supreme Court of Canada, the Federal Court and Federal Court of Appeal and a number of administrative tribunals; and has co-written a number of JFCY's law reform submissions. Jane is on the Executive of the Children and Youth law section of the OBA. Jane graduated from the University of Toronto's Faculty of Law and articled with the federal Department of Justice's Legal Excellence program with a particular focus on criminal and human rights law. Following her call to the Bar of Ontario in 2010, Jane remained with Department of Justice for several years before joining a boutique litigation firm where her practice focused on Aboriginal law and child welfare.