Mary Birdsell (she/her), B.A., LL.B. – Executive Director
Prior to being the Executive Director, Mary was a community development lawyer and staff lawyer at JFCY. Mary has been responsible for the clinic's public legal education for young people in schools, institutions and custodial settings. She also provides training for staff and professionals in youth-serving agencies. In 1999, Mary increased the clinic's direct contact with street-involved youth through the creation of our Street Youth Legal Services program and represented several young people in a constitutional challenge to Ontario's Safe Streets Act. She represented JFCY on an intervention about the manner in which child victims and witnesses can testify before the Supreme Court of Canada, an intervention related to media access to youth records before an Ontario Youth Criminal Court, and represented the Empowerment Council at the Ashley Smith Inquest. Mary is the co-author of "Prosecuting and Defending Youth Criminal Justice Cases: A Practitioner's Handbook", published in 2016. Mary has been involved in many social justice groups such as the Youth Justice Education Partnership, the Committee for Better Policing, and the Conflict Resolution Educators Network. Mary is currently the Chair of the Child and Youth Law section of the OBA and a former board member of the Canadian Coalition for the Rights of Children. Mary graduated from Dalhousie University Law School having been active in the law school's legal clinic, and was called to the Bar in Ontario in 1996.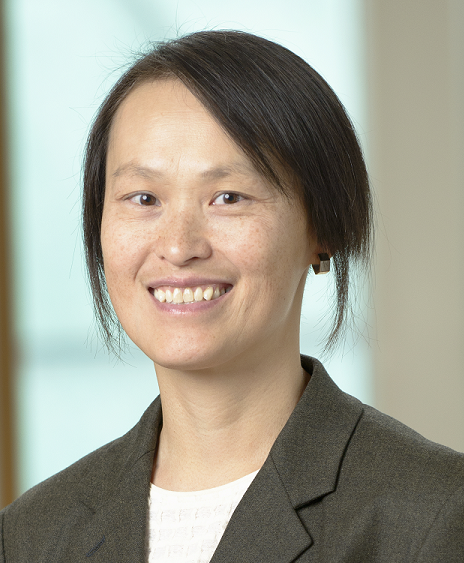 Emily Chan (she/her), Hons. B.A., LL.B. – Staff Lawyer, Litigation and Community Development
Emily has been with JFCY since 2003. In addition to her litigation work, Emily dedicates time towards Community Development, and was formerly the Street Youth Legal Services Lawyer. In the community development role, Emily participates in a variety of community initiatives, facilitates legal education presentations in schools and other settings for youth and front-line staff who work with youth; organizes and presents at numerous conferences; is JFCY's content manager; and serving as a board member and the Treasurer for the Canadian Coalition for the Rights of Children. In litigation, she represented JFCY before the Supreme Court of Canada on an intervention about the definition of "violent offence" under the Youth Criminal Justice Act, represented JFCY and the Canadian Coalition for the Rights of Children in an intervention about the rights of a child found in armed combat overseas (Omar Khadr), represented JFCY in an intervention about the legal obligation to the consider the Best Interests of the Child when a child seeks to remain in Canada on humanitarian and compassionate grounds; and represented JFCY before the Federal Court as an applicant in a constitutional challenge to the Federal Government's cuts to refugee health care. Emily is on the Executive of the Constitutional, Civil Liberties and Human Rights Law section of the OBA. Emily graduated from Queen's Law School, articled at the Ontario Superior Court of Justice as the dedicated Divisional Court law clerk, and was called to the Bar in Ontario in 2002.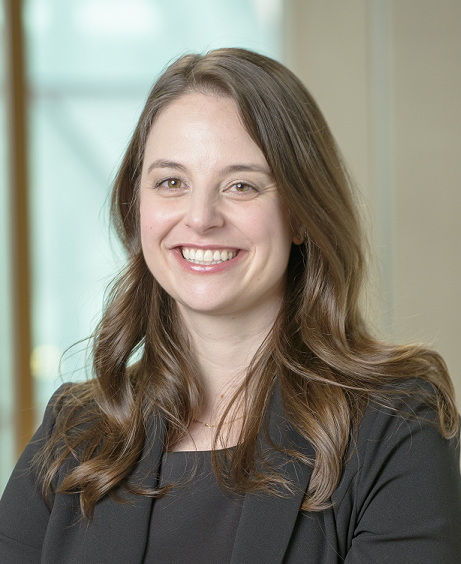 Jane Stewart (she/her), B.Sc. (Hons.), J.D. – Litigation Lawyer
Jane is an experienced and dedicated advocate who is passionate about assisting vulnerable young people and the promotion of youth and child rights. Jane has appeared before all levels of court in Ontario as well as the Supreme Court of Canada, the Federal Court and Federal Court of Appeal and a number of administrative tribunals; and has co-written a number of JFCY's law reform submissions. Jane is on the Executive of the Children and Youth law section of the OBA. Jane graduated from the University of Toronto's Faculty of Law and articled with the federal Department of Justice's Legal Excellence program with a particular focus on criminal and human rights law. Following her call to the Bar of Ontario in 2010, Jane remained with Department of Justice for several years before joining a boutique litigation firm where her practice focused on Aboriginal law and child welfare.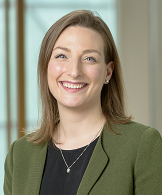 Allison P. Williams (she/her), B.A. (Hons.), M.A., J.D. – Litigation Lawyer
Allison joined JFCY in October 2019 to provide summary legal assistance and referrals to JFCY callers; and is now in the role of Litigation Lawyer. Allison originally hails from Northwestern Ontario and attended Osgoode Hall Law School after completing a BA from Queen's University and a MA from the University of Toronto. While at Osgoode, Allison received an Ian Scott Public Interest Fellowship and spent a summer working for the Ground Council Treaty # 3 Women's Council. Following law school, Allison articled at the Office of the Children's Lawyer before being called to the bar in Ontario in 2016. Prior to joining JFCY, Allison spent several years working at a small firm practicing primarily immigration and refugee law, administrative law, and family law. Sarah Pole (she/her), B.A., LL.B., – Project Lead, Childhood Arrivals Support & Advocacy Program (CASA)
Called to the New Zealand bar in 1997, Sarah practiced family, employment and immigration law before moving to Canada in 2002. She has extensive experience in youth justice education and has focused in particular on youth facing personal and systemic barriers to education success, and on increasing legal sector diversity. The founder and Project Lead for CASA – Childhood Arrivals Support & Advocacy Program (2020), Sarah's former roles include Executive Director of the Law in Action Within Schools (LAWS) Program which is the youth outreach partnership of the University of Toronto Faculty of Law and Osgoode Hall Law School at York University; Director of Education for the Canadian Civil Liberties Association; and Director of Provincial Programs for the Ontario Justice Education Network. Sarah's commitment to ensuring education access and success for young people has been recognized with awards including a Law Foundation of Ontario Community Leadership in Justice Fellowship, and a Toronto Foundation Vital People Award.
Zahra Shariff (she/her), J.D. – Street Youth Legal Services Lawyer 
Zahra joined JFCY in 2021 after working exclusively in criminal defense, and is excited to bring the same passion and dedication to her new role. Zahra articled in an Association known to handle complex criminal trial and appeal matters, and started her own practice after being called to the Bar in 2018. She attended Osgoode Hall for law school, and graduated from the University of Toronto with a specialization in bioethics. While at Osgoode, Zahra worked in the criminal law division of the legal aid clinic (CLASP). She focused on honing her written and oral advocacy skills, knowing that she wanted to dedicate her practice to assist the most vulnerable and marginalized in society. Candice Suter (she/her), Litigation Lawyer (bio to come) Erica Lalonde (she/her) – Program Manager, Enhancing Access to Special Education (EASE) 
Erica has joined the JFCY team to lead the development of resources for students, and their families, with special education needs. She recognizes the importance of engaging with young people and their families in navigating the different processes and systems, and strives to keep their voices at the forefront. In this role, Erica is supporting children and youth, their parents, educators, and their communities to identify gaps in knowledge in navigating key special education processes, and to develop resources to support individuals in accessing the supports they are entitled to under the Education Act, regulations and Ministry of Education guidelines. Erica has been a long time passionate advocate for social justice and advancing the rights of young people. With a University Diploma in Inclusive Education and a BA (Hons.) in Psychology from Athabasca University, Erica has dedicated 18+ years to creating and managing programs and projects focused on increasing youth confidence and capacity in navigating systems that impact their lives. Previous to joining the team she worked with Peacebuilders as Restorative Schools Programs Manager, and has spent much of her professional career working in partnership with various school boards across Canada. Kaffie Abdirashid (she/her) – Education Advocate, Justice Centre – North West Toronto (bio coming soon)
Karien Gibson (she/her) – Office Manager
Karien is originally from Kitchener-Waterloo and has worked in the non-profit sector for several years. Her volunteer work has included the Gatehouse, which address the needs of children and their families, youth and adults whose lives have been affected by childhood abuse.
Athena Caldarola (she/her) – Community Development Worker, Law Clerk Nnenna Obi (she/her) – Fundraising and Communications Assistant Lisa Salenga (she/her) – Administrative Assistant
Claire Millgate (she/her) – B.A., LL.B – Street Youth Legal Services Lawyer (on leave)
As the Street Youth Legal Services (SYLS) lawyer at JFCY, Claire provides advice and representation to youth aged 16 to 25 years old who are homeless or unstably housed.  Each week she visits shelters in and around Toronto, providing advice and legal assistance to vulnerable young people.  She also provides workshops to youth and engages broadly with sector stakeholders to address youth homelessness and justice issues. Claire began her work with JFCY as the intake lawyer in 2017-18.  In June 2018 she returned to JFCY and has been in the SYLS role since September 2019. Claire has experience in all areas of youth law, including youth criminal justice, child protection, education, human rights, mental health and immigration. Prior to joining JFCY, Claire was an associate at a family law firm, where her work focused on the intersection of family and Indigenous law in child protection matters. Claire was called to the bar in both Ontario and her home jurisdiction of New South Wales, Australia in 2015.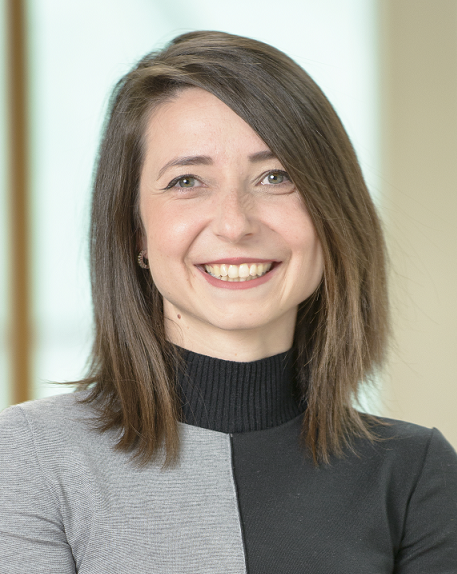 Samira Mobina Ahmed (she/her), LL.B. – Litigation Lawyer (on leave)
Samira joined JFCY during her articles and has remained with JFCY since her call to the Bar in Ontario in 2012. Samira's practice focuses on representing youth with intersecting legal issues including youth criminal justice, child protection, mental health, immigration, education and disability. She strives to provide comprehensive solution focused legal services. She has appeared in front of many tribunals and at all levels of court. Samira is a long standing member of the Children's Rights Academic Network through the Landon Pearson Center for Childhood and Children's Rights. Samira has a passion for children's rights that dates back to her childhood. She founded numerous successful youth programs in her hometown Ottawa including a program that gives youth a voice in municipal politics (the Ottawa Youth Commission) and a news medium created for youth by youth (FYBY News) and has received national and local awards for her grassroots work with children and youth including the YWCA Young Woman of Distinction and the Flare Volunteer of the Year Award. She has spoken about bullying at local and international bullying conferences. She is a former board member of the Canadian Coalition for the Rights of Children.