Penney-Crocker et al. v Canada [Voting Age Challenge]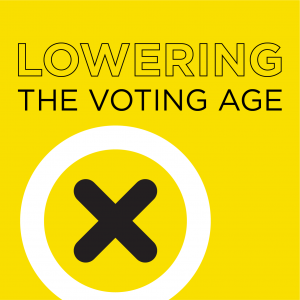 JFCY and the David Asper Centre for Constitutional Rights is representing a group of individual young people from across Canada in a constitutional challenge to the Federal Voting Age. The 13 young people range in age between 12 to 18 years old and hail from coast to coast to coast, including Nunavut, British Colombia, Alberta, Saskatchewan, Ontario, Quebec, and Nova Scotia.
Section 3 of the Canadian Charter of Rights and Freedoms states that all Canadian citizens have a right to vote in federal and provincial/territorial elections, and section 15 states that everyone is equal before and under the law without discrimination based on age. Additionally, the Supreme Court of Canada, in the case Frank v Canada, 2019 SCC 1, made it clear that any limit on Canadians' right to vote must be clearly justified. Children represent nearly one quarter of Canada's population, yet they remain the only disenfranchised citizens in our society.
Currently, the four larger political parties in Canada all allow people to be members and vote for party leadership at age 14, and there are jurisdictions around the world that have lowered the voting age to 16, including Scotland, Wales, Austria and Germany (local). The government (federal Attorney General) has agreed to not oppose our Motion to dispense with the requirement for a litigation guardian.
The application was filed in December 2021; preliminary motions and filing of further evidence are in progress; and a hearing date has not been set.
Superior Court of Justice, Court File No.CV-21-00673219-0000
Updates and other information available on our Voting Age Challenge page.
Back to Cases & Decisions